Tech Talk - October '19
In this edition of Tech Talk, we're looking at a simple but very handy new download added to the Results Screen which delivers lots of useful information in a useable format. We also give you a heads-up on two new releases planned for November – the new User Management module and the new Obligations Register.
For a more in-depth briefing on what's new, look out for our Tech Talk webinar coming up in early December (we'll be emailing you with more details soon).
New download from the Results Screen

In the Results Screen, we've added the ability to download the results, including corrective actions details, into an Excel spreadsheet.
This download makes it easy to see who's reporting on what Activities, how obligations are mapped to Activities, and a whole lot more.
When using this download, it will download what you have 'selected' using the onscreen filters, or if you've made no selections, it will download all the information for the compliance survey displaying.
New User Management module – release early November '19

We're super excited about our new User Management module which is almost ready for release to your ComplyWith Admin. The new module makes setting up and maintaining Users in ComplyWith much easier and more efficient.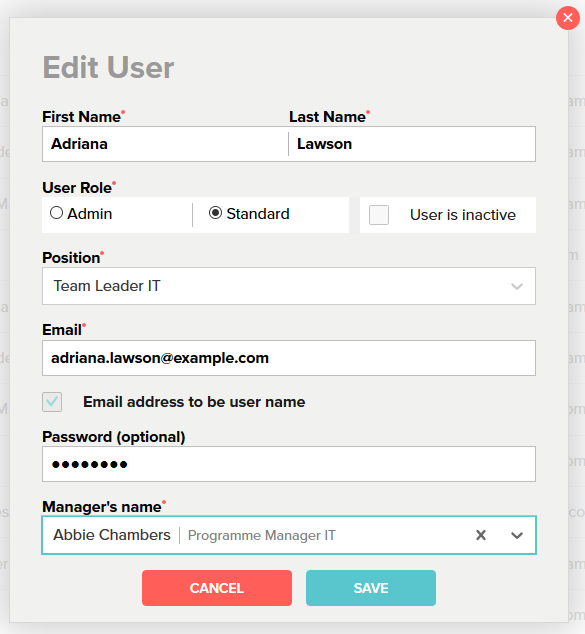 One of the great new features of the new User Management module is the ability to do a bulk download/upload of users so that it's easy for your HR team to update.
We'll be doing a walk-through of this new module, including explaining how to get the best out of it, during our Tech Talk webinar in early December.
New 'Obligations Register' – release late November '19

The 'Library' in ComplyWith's legal compliance tool is being retired and we're replacing it with a new 'Obligations Register'. You'll find it much easier to access and download all your legal compliance content using the new Obligations Register.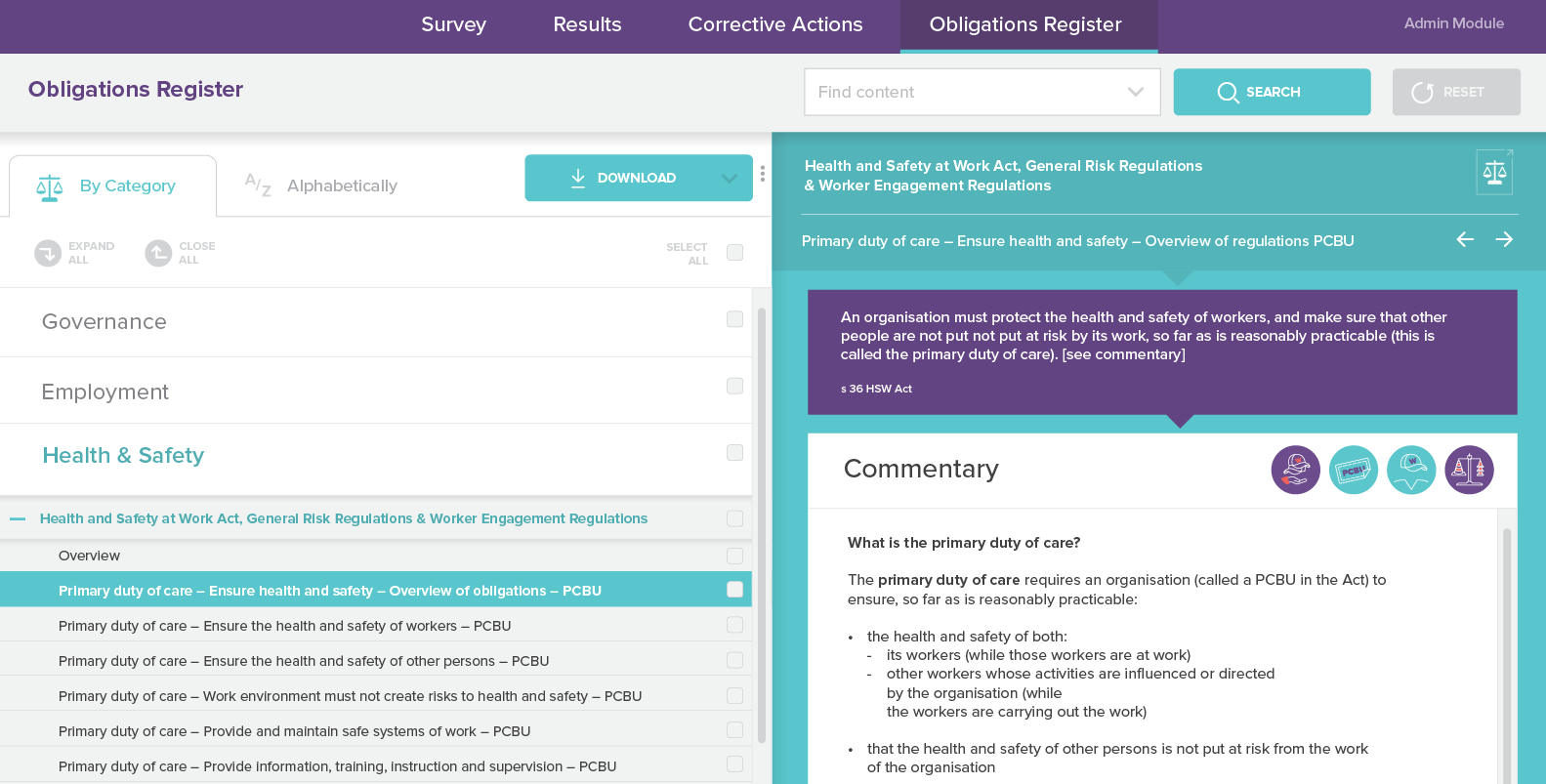 In addition to a much nicer user interface and being more functional, the new Obligations Register is being built as a completely new module so that it can be built-out to bring you even more benefits in the future like:
Better visibility of changes to the law
Viewing of content by Activity Groups
Seeing who reports on what compliance obligations
If you have things you'd like to see incorporated into the Obligations Register in the future, please drop us a line.