This is a great opportunity to acknowledge Nick's huge contribution to ComplyWith's journey so far.
In this article, we ask Nick to share a bit about his story, and then ComplyWith's Leader, David Woodnorth reflects on 15 years of working with Nick.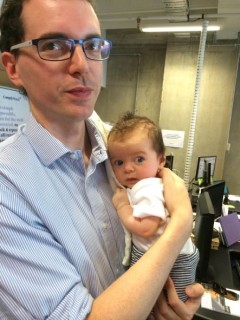 Nick, how did you start working for ComplyWith?
I'd finished my law degree and was clerking at Terrace Chambers over the summer of 2006-07 and did some work for David and ComplyWith over that time.
When I finished my Law Professionals in mid-2007 ComplyWith offered me a full-time job and the rest, as they say, is history.
Early on, what were the office arrangements like?
I think the words 'squeezed' and 'cosy' might have best-summed things up back then. In an effort to keep costs down, David already had one of the smallest offices in Terrace Chambers, and when I started the two of us were jammed in there.
After a while, I relocated for a year to the software development team's office, where 'squeezed' was replaced with 'shabby'. However, this was all around the time of the fallout from the GFC, so no matter the accommodation challenges, I was just grateful to have a decent job that I was enjoying.
You've been deeply involved in the evolution of the ComplyWith products – how's that been for you?
For me it's been very satisfying to be part of the journey. We've tried a lot of things and kept what's worked well. It's been a true evolution.
Looking back on how our products have changed is amazing. It's really cool to have been so deeply involved in that evolution.
What have been some of the highlights for you over the last 15 years?
A real highlight for me was when we found our true 'why' – that is helping our customers to do things right. We'd had a few goes at getting our why right, and when we nailed it, for me it felt really good.
It's always a highlight for me to be part of that moment when meeting with someone and the penny drops and they get how really awesome our ComplyWith or ComplyWatch is. That's always nice and very satisfying.
I've also really enjoyed the webinars we've done over the past few years. Getting them done without screwing them up has been a highlight.
Meeting lots of good people over the years has also been a great part of my work at ComplyWith.
I've also enjoyed winning at darts.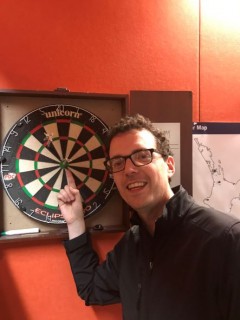 Any other final thoughts from Nick?
It's been 15 years of hard work and it's great to see how far the ComplyWith business has come. I like to think we have worked hard but not too hard.
We've always tried to not take ourselves too seriously and have some fun along the way.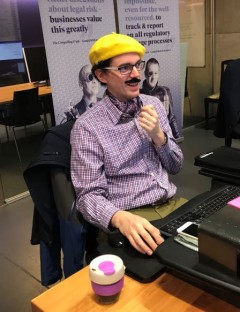 A few reflections from David, ComplyWith's Founder and Leader.
I really want to take this opportunity to acknowledge the fantastic contribution Nick has made to the ComplyWith journey over the past 15 years. Nick has turned his talents to more challenges than I can list here, he's a true utility player on the ComplyWith team.
It's not all been hard work and no play. Nick's dry sense of humour has had us laughing through some of the most challenging of times – like when the Barker's blackcurrant juice fell out of the fridge door (see image below).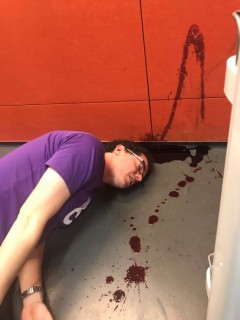 All the team at ComplyWith will be wishing Nick and his family all the very best when Nick takes his well-deserved break from the ComplyWith journey in mid-October.